Shopping Cart
Your Cart is Empty
There was an error with PayPal
Click here to try again
Thank you for your business!
You should be receiving an order confirmation from Paypal shortly.
Exit Shopping Cart
Detox and Immune System Support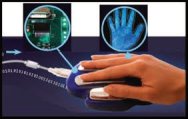 Have you been wanting your health looked at in a comprehensive way?? Were money and time standing in the way?? Save time and money with using our latest in bio-technology. ANNOUNCING A $50 OFF SALE of a Zyto bio-asessment for the month of December. Call TODAY at (847) 987-1554 to schedule your appointment at our Park Ridge, IL office. To learn more, go to: 
www.Zyto.com

Announcing a $50 OFF Sale 
on a 
Comprehensive Zyto in our Chicagoland office 
until Dec. 22, 2015!!! 
What is a Zyto bio-assessment you may ask? Using the Zyto bio-technology, you can get a comprehensive 'look' at your body and learn the following:
• how well your immune system is functioning
• how well your body is able to detoxify
• which organ(s) or systems may be stressed 
• what are your specific food sensitivities/allergies
• what are your viral, bacterial, fungal, parasitic loads 
After your bio-assessment, you will receive a comprehensive report followed by a 20 min. phone consultation with a naturopath. This gentle, non-invasive approach to preventative health costs only $135 until Dec. 22!!!
So contact me TODAY to set up your appointment by e-mail at [email protected] or call/text me at (847)987-1554 To learn more, go to www.spectrumrecovery.net
  I haven't posted in awhile here, as I've been learning more about the intricacies of the Zyto Virtual Clinic through personal experience. Case in point, my daughter arrived home from a week at summer camp with a dry cough.  There were no other symptoms, so I thought that the cough would pass. It didn't. Two weeks later, she started developing a fever and feeling tired and lethargic. I brought her into the pediatrician who said that it was probably a virus that she would get over, and to administer Ibuprofen or Aceteminophen as needed for fever. Two days later, her fatigue increased. That's where the Zyto Virtual Clinic came in handy. Since I already own a Zyto hand cradle, I was able to have our naturopath, who is located in a different state, assess my daughter's physiology remotely using the Zyto Virtual Clinic. What the naturopath found was high levels of Epstein Barr virus, better known as mononucleosis. She suggested a homeopathic remedy called Mono-chord by Energetix, along with Olive Leaf Extract and an immune system booster called Pau d'Arco. Along with this protocol, I also administered an electro-lymphatic drainage session, whereby I found her to have inflammation throughout her body.  Several days later when I brought her into the pediatrician to confirm the diagnosis of Epstein Barr, they took blood work. The rapid test indicated Epstein Barr, however the additional blood work did not show antibodies for Epstein Barr.  So the questions I have are: Was it really Epstein Barr?  If so, did the Mono-chord cause changes so that the antibodies did not show up in the blood work? Stay tuned as I hope to post the answers here as I get them.
If you would like to learn more about the Zyto Virtual Clinic that we offer, please go to
www.Zyto.com
and call to schedule your appointment at (847)987-1554 if you are in the Chicagoland area. If you are not in the local area, you could receive a Zyto Virtual Clinic simply by ordering a hand cradle to set up to your laptop! For the month of August, a 45 min. to 1 hour scan of all the major systems and organs of the body by a qualified naturopath only costs $125! When this sale is over, then a Zyto Virtual Clinic will return to its normal price of $175 - so hurry and  call today at (847)987-1554 to set up your appointment and get started on your road to improved health and vitality!!
Announcing a sale on the Zyto Virtual Clinic!!! $50 off until Dec. 21, 2012!!! Call now to schedule in the Chicagoland area:
(847)987-1554
We had our first test run on our Virtual Clinc last week and everything went smoothly. What exactly is a Virtual Clinic you may ask?  Basically, the process entails the client simply placing their hand on a hand cradle for about 25 min., while a naturopath uses biotechnology to assess their health on up to 40,000 points.  This results in the client receiving an individualized protocol showing them what supplements to take and in what doseages over the next 6-8 wks. to improve their overall health. The individualized protocol can also show you what sensitivities/allergies you may have to foods, chemicals, and indoor/outdoor pollutants. The protocol may also indicate your body's need for lymphatic drainage to decrease congestion, and/or craniosacral therapy or chiropractic work to adjust your alignment. The whole process takes less than an hour and costs $150. To learn more about this new dynamic assessment of your health, go to
www.Zyto.com
/