Shopping Cart
Your Cart is Empty
There was an error with PayPal
Click here to try again
Thank you for your business!
You should be receiving an order confirmation from Paypal shortly.
Exit Shopping Cart
Detox and Immune System Support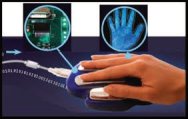 Have you been wanting your health looked at in a comprehensive way?? Were money and time standing in the way?? Save time and money with using our latest in bio-technology. ANNOUNCING A $50 OFF SALE of a Zyto bio-asessment for the month of December. Call TODAY at (847) 987-1554 to schedule your appointment at our Park Ridge, IL office. To learn more, go to: 
www.Zyto.com

The speakers at this summit include: Dr. Mercola, Dr. Anju Usman, Tom O'Bryan and SO MANY MORE!!! 
Hi all,

  I would like to share with you a FREE weekly video magazine that is now being offered to the clients and contacts of Spectrum Recovery as we evolve from being primarily a lymphatic practice to a full service Health and Wellness practice:

http://www.thewellnessminute.com/new.php?p=OReilley_Kathy&topic=wmsignup

   If you are interested in receiving this free weekly 3-4 minute video magazine, you need to opt in by pressing the "Sign up" button. Please share with me your thoughts and feedback on it under "Send us your feedback". Happy viewing!!
Walking is way underrated!!This excerpt is taken from an article from ShareCare.com: 

When your emotional well-being is in need of a "tune up," follow this simple rule for feeling better: take more walks.  

A strong body of research suggests that walking and other forms of regular exercise can turn the dial way down on depression, stress, and anxiety.

Midlife Mood Improvement

That's exactly what a recent 8-year study of pre- and postmenopausal women showed. Premenopausal women who exercised 3 to 7.5 hours per week reported lower levels of stress compared to women who exercised just over an hour per week. Two additional benefits seen in postmenopausal women on the high end of that exercise scale: less depression and anxiety compared to their less inactive counterparts. Feel good and look good.




Taking care of your emotional health and well-being can make your Real Age up to 16 years younger.




This article is taken as an excerpt from:




September, 2009




  Hi all! I know that I said that the last article that I posted on beauty secrets of French women would be my last on that topic, but the response from all of you was so amazing, that I thought that I would add one last article related to that topic.  It is entitled "10 Secrets of Slim French Women".  I hope you enjoy!!! Please do send your comments as I love to hear what my readers have to say. 

http://healthyliverecipes.com/2013/03/01/10-secrets-of-slim-french-women/

  Also, on a different note, I am seriously considering adding an e-commerce store directly linked to this blog.  That way, as I include articles/videos, and/or make recommendations of products or items, such as the Reboundair rebounder, readers can go directly to the e-commerce store to purchase that product so that they can begin immediately making improvements to their health in the privacy of their own home. Please send me your opinions and suggestions of whether you think this next step would be helpful to you!!!

0

/