Shopping Cart
Your Cart is Empty
There was an error with PayPal
Click here to try again
Thank you for your business!
You should be receiving an order confirmation from Paypal shortly.
Exit Shopping Cart
Detox and Immune System Support
| | |
| --- | --- |
| Posted on December 6, 2018 at 4:30 PM | |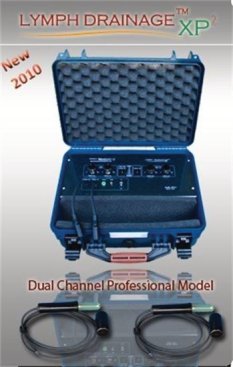 ATTENTION: ALL SPA OWNERS, CLINIC OWNERS, CHIROPRACTORS, NATUROPATHS, MASSAGE THERAPISTS, NURSE PRACTITIONERS AND PHYSICAL THERAPISTS:
Learn how  to detoxify the body using the Lymph Drainage XP while enhancing the immune system for your clients and patients. Complement your own protocols with this amazing detox modality and your customers will be giving you rave reviews!!! 
We have a Lease With Option To Buy program available for our Lymph Drainage XP2. Payment options are very reasonable and it is an excellent way to start adding  assisted lymphatic therapy to your current practice today!!!
Why Offer Assisted Lymphatic Therapy in Your Current Practice?
Your lymphatic system is actually a vital circulatory system with an extensive network of vessels throughout the body. Unlike your venous system, your lymphatic system has no pumping mechanism to keep the fluid circulating through the body other than exercise.While manual lymphatic drainage has been a very beneficial therapy for those suffering from conditions associated with an impaired lymphatic system, it does have the limitation of mainly affecting the surface areas. In most cases, the real problem lies deep in the body at the "rivers" of lymph. If you have an obstruction in the "river", just moving the tributaries will not produce the most effective results.

Lymph Drainage XP2 is advanced ionized nobel gas technology at its best.
Why is this helpful to the health of my clients?
The stream of electrodes, along with specific sound, light, and vibrational frequencies produced by the Lymph  Drainage XP2 penetrates 4 to 6 inches into the body, quickly eroding blockages, decongesting the lymph and creating normalization of health enhancing lymph flow.
To learn more how to get started, call Kathy O'Reilley today at: (847) 987-1554
Categories: Electro-lymphatic drainage, Equipment for Sale
/